YB-1450S/1650S Auto Pile Turner and Stacker Machine

Revolutionary New Technology In Laminating Industry


INTRODUCTION:

Auto Pile Turner and Stacker Machine is the special accessory products for sheet to sheet laminating machines and can be connected with any of manufacturers laminating machine. This integrative equipment can auto make the laminated papers to piles according to specified number. With collecting, piling, intermittent turning and stacking functions, realize collected paper front and backside placed stacking, effectively prevent laminated paper curving and manpower-saving for labor collecting strength.


CHARACTERISTICS:

1.High precision paper feeding mechanism

2.Bottom and top paper automatic tracking

3.Top Paper side pull gauge positioning accuracy

4.Bottom paper with Servo system, high speed and sensitive

5.Non-stop collection make continuous production

6.Positive and negative stack of paper, automatic trimming

7.One key operation, fault automatic detection

8.Time Saving, Sophisticated laminating machine

SPECIFICATION:

| | | |
| --- | --- | --- |
| Max Sheet size | YB-1450S | YB-1650S |
| Min Sheet size | 1450×1250mm | 1650×1450mm |
| Overall | 500×500mm | 500×500mm |
| Power | 5500×2600×2900mm | 5500×2800×2900mm |
| Max Sheet size | 6KW | 6KW |


1. PAPER SEPARATING SYSTEM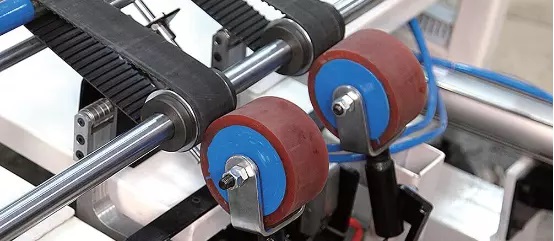 Driving wheel and laminating press belt joint to transmit power. Laminated
paper be stacked down to down pallet by driving wheel and synchronous belt,
when reach the specified number, separating rod lift and separate the paper.


2. DOWN PUSH SYSTEM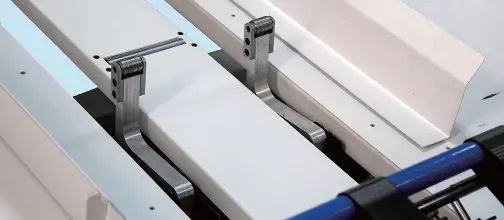 Driven by the cylinder two pawl forward movement, push the set
up quantity paper into a turnover device。


3. TURNING SYSTEM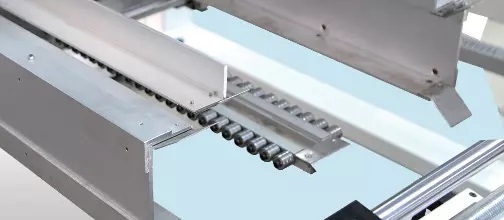 Using the automatic clamping system to make paper front and back
alternately placed, make sure the laminated paper smooth and stiff,
convenient for subsequent production line.


4. UP PUSH SYSTEM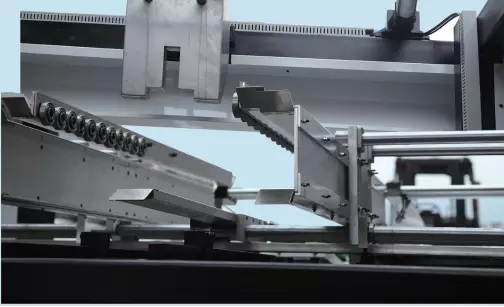 Using cylinder and lever principle, pushing the lifting paper into collecting
system and waiting to be piled。


5.PILING SYSTEM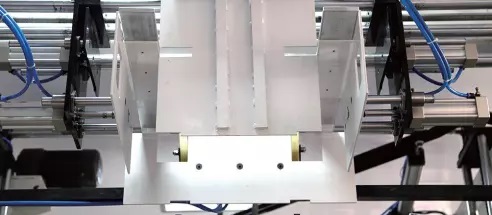 Reciprocating motion of four splint patting the collected paper orderly,
ensure the collecting neat.


6. COLLECTING SYSTEM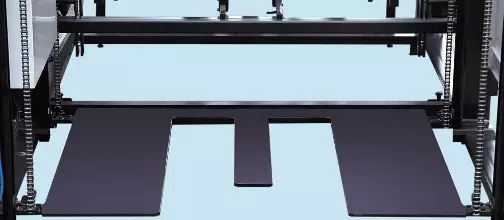 When the paper stacking to 1.7M in height, collecting platen automatic drop,
hydraulic car will pull out the whole stack of paper, at the same time the vice
paper collecting table automatic work, complete non-stop collecting finished.


7. ELECTRONIC UNIT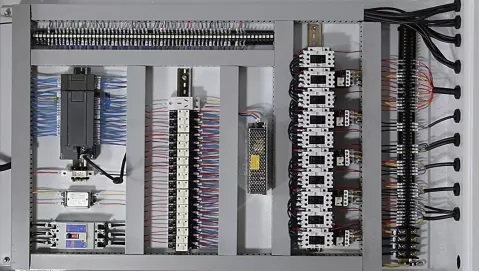 All parts adopt well-known foreign brand, reasonable program design,
working by one key to complete the operation, automatic fault detection.


8. PNEUMATIC CONTROL SYSTEM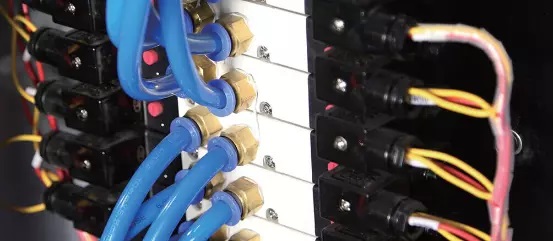 The mechanical action work through pneumatic control to complete, all pneumatic
components are imported famous brand.